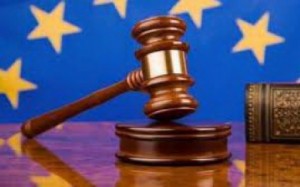 Have you studied law, political science (majority content, law) or interpretation? Would you like to learn about the functions of the Court of Justice and to gain experience in your field of study? If yes,  then you may apply to these internships.
–
Every year, the European Court of Justice offers a limited number of internship positions maximum duration of five months. Traineeships usually undertaken by the Research and Documentation Directorate, the Press and Information Service, the Directorate-General for Translation or the Interpretation Directorate.
–
Trainees must:
Be nationals of an EU Member State

Have a university degree in Law or Political Science.

In the case, the practice will be in for Interpretation then applicants need to have a diploma in conference interpreting, which if necessary complemented by a master's degree, or equivalent professional experience

Have a thorough knowledge of one of the official EU languages, and also a good knowledge of a second EU language

Good knowledge of French is an asset
The interpreting traineeships lasts from 10 to 12 weeks and is primarily addressed to young qualified conference interpreters whose languages combinations are of interest to the Interpretation Directorate. Trainees have the opportunity to perfect their skills in interpretation, especially in legal interpretation by preparing briefs, terminological research and practical experience in "silent booths". Please note that no hearings are held during judicial vacations.
–
Application submission
The application must be completed and signed by the candidate and sent in electronic to stages.services@curia.europa.eu, together with a detailed curriculum vitae and copies of diplomas and/or certificates.
Note that each attachment must bear the name and first name of the candidate and be numbered consecutively.
Application: here
–
The deadlines for applications are:
30 September (for the traineeship starting on March 1 until July 31)
April 30 (for the internship period commencing 1 October to 28 February)
–
Next Deadline: September 30, 2016
More information: here