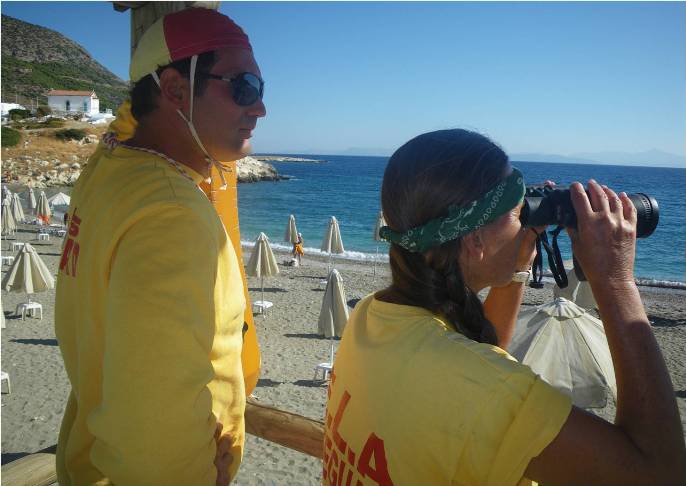 The European Agency for Maritime Safety (EMSA), offers practical training positions. The traineeship program aims to provide trainees with work experience in the field of maritime safety legislation, response to pollution at sea and cooperation among member states in safety at sea matters. The program is at least three months with the upper limit of five months.
Purpose EMSA's organization is to contribute to reducing the risk of maritime accidents, marine pollution from ships and the loss of human lives at sea.
Eligibility criteria:
Nationals of EU Member States, Iceland and Norway. Nationals of non-Member states may also be accepted depending on the available resources.




Candidates must have completed the first cycle of a higher education (University education) and obtained a full degree or its equivalent by the closing date for applications.

Very good knowledge of English (which is the working language of the Agency)

In addition, candidates from Member States, must have satisfactory knowledge of a second Community language
There are different internships with different diplomas required, listed below you see which diplomas:
Degree in Tourism, Events, Hotel Management, Degree in Law, High level of English required, Degree in maritime studies, related areas, including, for instance: Navigation, Marine Engineering, Maritime Logistics, Maritime Economics or Maritime Law, Degree in statistics, or applied mathematics or computer science or business Intelligence.
Monthly allowance: € 888.94
Trainees with special needs may receive a supplement to their grant equal to a maximum of 50% of the grant.
The travel allowance is paid at the end of the training period.
Application submission
Interested candidates shall send their request to the following address:
EMSA – European Maritime Safety Agency
Praça Europa 4
1249-206 Lisbon
Portugal
The application must include the following documents:
1) The Application and
2) Copy of University Degree
For any questions please send an email to the following address: traineeship@emsa.europa.eu
Starting dates: March 1 to October 1 (every year)
Deadline: May 31, 2016
Application: Application form.docx
More information: here