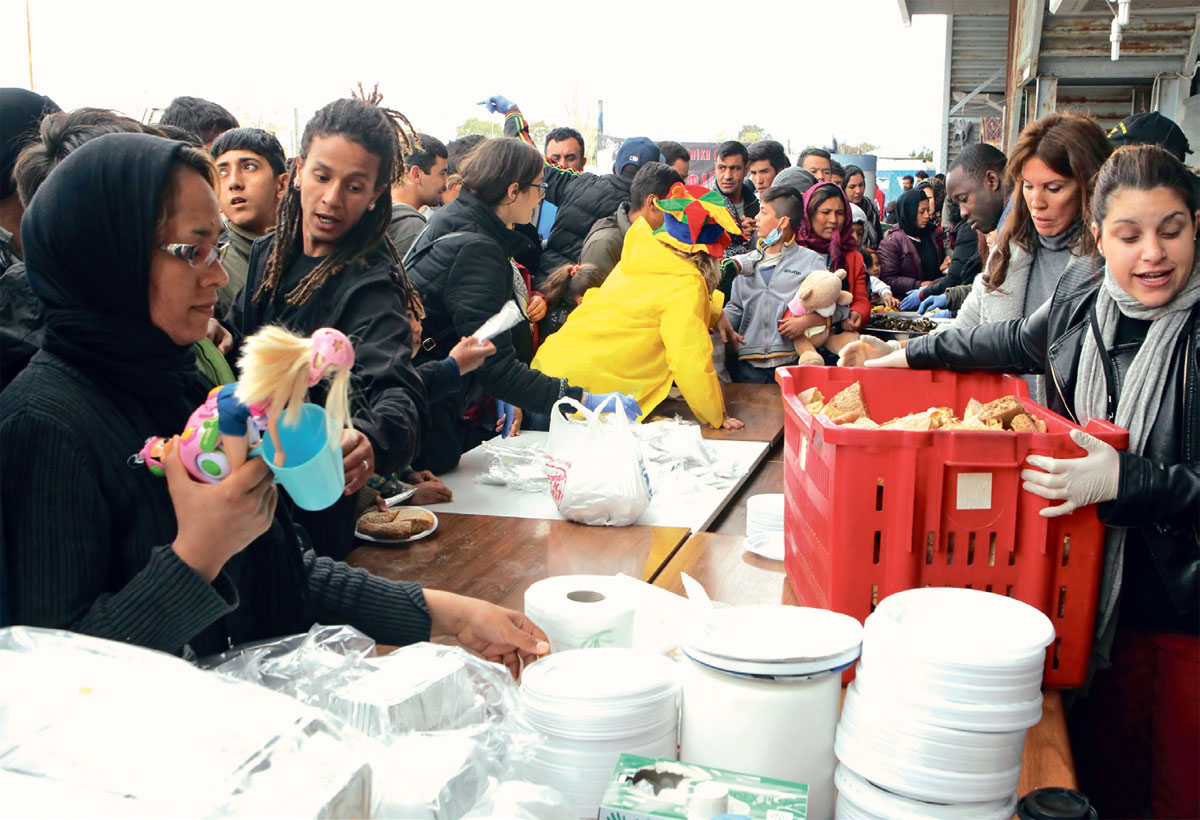 The European Parliament and the Council set up the European Voluntary Humanitarian Aid Corps, calls for proposals to provide funding through supporting actions aimed at strengthening the capacity of the candidate host organizations prepare for and respond to humanitarian crises.
Furthermore, they provide support actions designed to strengthen the technical capacity of the candidate sending organizations to participate in EU humanitarian aid volunteer initiative.
The objective of this call is to strengthen the capacities of sending and hosting organisations intending to participate in the EU Aid Volunteers initiative and to ensure compliance with the standards and procedures regarding candidate volunteers and EU Aid Volunteers in order to apply for certification which is required in order to deploy EU Aid Volunteers.
With this call, the European Commission aims to achieve the following results:
Capacities of around 115 sending and hosting organisations are strengthened in areas such as:
Disaster risk management, preparedness and response,

Linking relief, rehabilitation and development (LRRD),

Strengthening local volunteering in third countries,

Capacities to undergo certification including administrative capacity,

Capacity to provide early warning to local communities.
Eligible applicants
Non-governmental not-for-profit organisations formed in accordance with the law of a Member State and whose headquarters are located within the Union, or

Public law bodies of a civilian character governed by the law of a Member State, or

The International Federation of National Red Cross and Red Crescent Societies.
Only applications from legal entities established in the following countries are eligible:
The Member States of the European Union: Austria, Belgium, Bulgaria, Croatia, Cyprus, the Czech Republic, Denmark, Estonia, Finland, France, Germany, Greece, Hungary, Ireland, Italy, Latvia, Lithuania, Luxembourg, Malta, the Netherlands, Poland, Portugal, Romania, Slovakia, Slovenia, Spain, Sweden, the United Kingdom.
Applicants may submit projects for both technical assistance and for capacity building. In this case, applicants shall indicate in their application that they apply for both actions.
Among the eligible activities include:
Study/scoping visits to refine and finalise needs assessment of the action,

Activities to build/strengthen capacities,

Training courses for third country trainers/coaches/mentors/multipliers,

Seminars and workshops,

Job shadowing,

Twinning arrangements and exchange of staff,

Exchange of good practices,

Study visits,

Activities to foster partnership building.

Exchange of best practices

Study visits

Activities to promote partnerships
Eligible applications will be assessed against the following criteria:
Relevance of the project

Quality of the project design and implementation

Quality and relevance of the partnership and cooperation arrangements

Impact and dissemination
Total budget: 7.96 million euros
Maximum grant amount: 700,000 euros
Each grant is between 100,000 and 700,000 euros
Grant requests below 100,000 euros will not be considered for funding.
The Agency expects to fund 23 proposals.
For inquiries, please contact: EACEA-EUAID-VOLUNTEERS@ec.europa.eu
Online Application Form: here
Deadline: July 4, 2016 (until 12: 00pm Brussels time)
More information: here