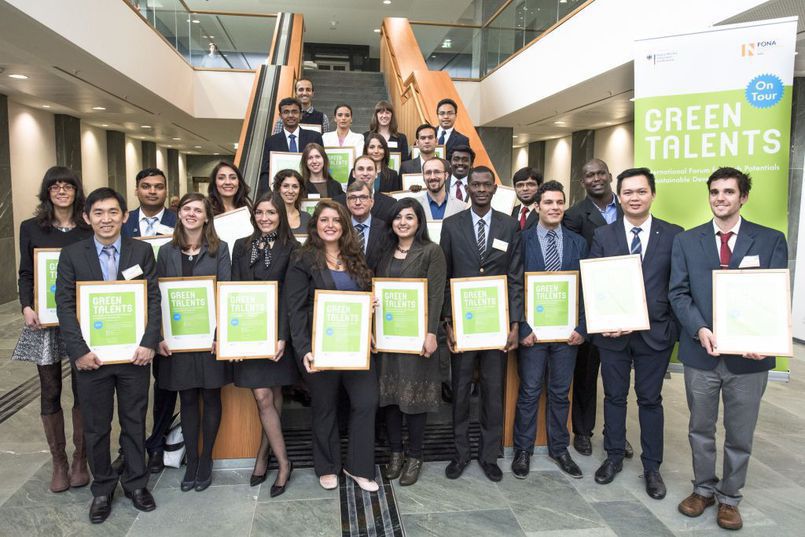 The German Federal Ministry of Education and Research (BMBF), organizes annually the contest "Green Talents – International Forum for High Potentials in Sustainable Development".
The aim of the competition is to promote innovative green ideas. Participants are evaluated by German experts for their achievements in making our society more sustainable.
Conditions for applying
Enrolment in a Masters or a PhD programme in any field related to sustainable development or must have completed their degree (Master/PhD) with significantly above-average grades in a similar programme no more than three years before the end of the application process.

Excellent proven command of English

A non-German citizen or anyone not residing in Germany (individuals therefore not eligible to apply: German passport holders as well as anyone living in Germany at the time of application even if the residence is temporary).
Selection process
Given the large number of applications submitted each year, the evaluation and selection process is very complicated and will last until mid-August 2016.
All applicants will be notified of the results.
Winners
The winners of the competition "Green Talents", will be invited to attend the fortnightly Science Forum in Germany. (Expected to take place in October / November 2016)
The German Federal Ministry of Education and Research (BMBF), will cover the travel expenses (to / from Germany and during the trip) as well as meals and accommodation during the forum.
They will also be given a monthly allowance for those who wish to return and do their research in an educational institution, a university or a company of their choice. The allowance will cover accommodation (up to three months), but can not cover the costs of the investigation. (More information can be found: here)
Application submission
Applications can only be submitted via an online tool.
Applications sent by e-mail will not be accepted.
Application: here
Deadline: May 24, 2016 (22:00 CET)
More information: here